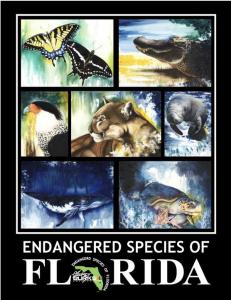 We need foster home for Endangered Species piece, would you want to foster one
of the piece or do you know a friend that would love to foster a piece? Trina
and I can use the help and the support.

You can see all the Endangered Species of Florida artworks that I have done on my website
http://anthony-burks.artistwebsites.com/

We have a set location for exhibiting the original art pieces. Paul Fisher is
very well received in this area of wildlife in Florida & of course art.

The plan is the following
1) the original drawings 30"x40"by Anthony are to be fostered out temporarily
(rented) to foster homes & businesses. That fee is $1500. The foster home also
receives a giclee limited edition of one of the 13 images. The purchase piece is
$3800. The $1500 is subtracted from the $3800 if the foster parent chooses to
buy in March. 30% of sale is going to be split between three Florida
Sanctuaries &...